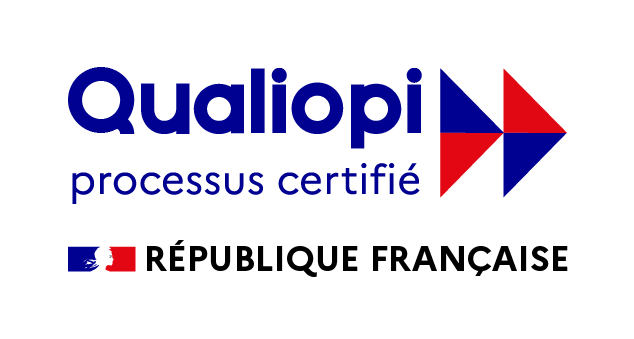 For over 26 years, SyVision has supported enterprises internationally to develop businesses in markets where entry is considered difficult. To be specific, we provide services from building partnerships and cooperative relationships to expanding sales.
From Europe to Japan and South-East Asia
From Japan and South-East Asia to Europe
From Japan and South-East Asia to Maghreb countries (Morocco, Algeria, Tunisia) and Turkey


๏ Pierre Tuvi, CEO
Industry, Medical, Tech & Innovation
Cross-cultural management

๏ Véronique George, Business Partner 
Fashion, Luxury, Retail

๏ Olivier Pinot, Head of Business Development
Industry, IoT, Tech & Innovation
Cross-cultural management


๏ Noémie Ebrard, Consultant
Industry, Retail

ENERGY & ENVIRONMENT
Power transmission & distribution system and process, power storage, PV, CPV, cooling system for nuclear
AUTOMOTIVE
Relays, sensors, hydrogen cycle
AEROSPACE & DEFENCE
Pneumatic & hydraulic applications, platting
PHARMACEUTICAL
Wound care products, microvalves
ROBOTIC
AI, battery, automation system
IT & IoT
XAI, SaaS, ADAS, connectivity
BEAUTY & COSMETICS
Hair, fashion, luxury
FOOD & BEVERAGE
Wine, food, sake
EDUCATION & ENTERTAINMENT
HR, business schools & think tank
HOSPITALITY & TOURISM
Hotels, real estate
PUBLIC SECTOR
Public bodies, authorities, local government, TV channels
SyVision supports every stage of entry into a target market
and meets your company's needs by providing
modules based on the medium or long term.

BUSINESS MATCHING
SyVision will find the adequate contacts for partnering, sale or facilitation, by using its established database of management and executives of global groups: Indeed, our many ongoing development missions allow us to maintain an up-to-date, cross-functional and very broad network.
MARKET INTELLIGENCE
SyVision will analyze the target market and evaluate the feasibility of an overseas project of your company through short-term or long-term market research and through trend surveys (market intelligence) within a specific target.
HEAD HUNTING
In mature and developed countries like Japan, lack of human resources is today a serious and challenging issue. SyVision, thanks to its networks based on past and ongoing missions, will find and assess for your company the adequate resources – in case of setting up of a subsidiary in Asia, for instance.

PARTNER RESEARCH
To avoid the long-term risks associated with selecting the wrong partner, SyVision will help your company search for candidates and select a partner – whenever your company forms a sales network in one or more target markets – regardless of the type of partner (setting up an agency or distributor network, branch office or subsidiary, franchise network, relocation and setting up a plant, etc.). 
TYING UP RELATIONSHIPS
An effective partnership must be facilitated and maintained. SyVision, thanks to its intercultural expertise and its markets knowledge, motivates the identified partner (distributor, agent, franchisee …), supports it by direct actions on the market (identification and follow-up of Key Opinion Leaders for instance) and thus strengthens your positioning on the target markets.
STRATEGY DESIGN
The development of a market generally depends on two key conditions: An effective partnership and a clear strategic vision. SyVision, with its operational experience, helps you to define your strategic priorities and design a functional business model.

SALES LAUNCH
After the partnership, SyVision will support the crafting and implementing of efficient sales strategies tailored to the local market through various kinds of training, assistance (e.g. identification of Key Opinion Leaders and lobbyists), as well as promotion to local customers.  
PROJECT MANAGEMENT
When several years for the qualification and implementation of your products are assumed for a project, SyVision will also provide practical sales support to the realization in the target market (survey of trends/dynamic state of end users, follow-up actions, support for understanding needs of potential customers, etc.).
SALES FOLLOW-UP
After the sales launch, a daily business monitoring becomes necessary to further develop businesses and avoid flow stops. SyVision puts at your disposal its human resources in order to carry out this follow-up (getting forecasts, orders follow-up, specifications changes…), and remains attentive to the final customers' requests.

SyVision provides modules for cross-cultural understanding and training that takes advantage of the specialist know how and practical experience of our staff.
Our company's services are varied: From workshops for understanding a target "country" where a client wants to extend business to training on cross-cultural management. For example, cross-cultural management training aims to develop working techniques in participants so that multinational teams can demonstrate the highest performance. The practical tools include those for cross-cultural communication and using a common language among the different cultures.
The content of SyVision's training is based on support operations that our training teams have conducted in the past. Our methods used to grasp cross-cultural issues through modeling are based on both a theoretical/statistical approach and our previous experience. We share the international experience of our associates and consultants with our clients and verify the effectiveness of our solutions with our clients.
With the development of your businesses, your structure, your corporate culture and your values may evolve: SyVision assists you effectively in this transformation thanks to its intercultural training modules that go far beyond the international dimension. In fact, our modules provide your team with the right operational and cultural tools for an effective adaptation to the change of landmarks, work methods and way of thinking.