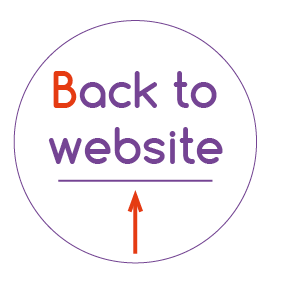 PRIVACY POLICY
This Privacy Policy describes our policies on the collection, use, and disclosure of information about you in connection with your use of our services, including those offered through the SyVision website www.syvision.net and any subdomains. When you use our services, you consent to our collection, use, and disclosure of information about you as described in this Privacy Policy, our Terms of Use.
About SyVision
SyVision offers a public website where you can search for and share information about products, services and providers, communicate with site users, contribute reviews of products and services, and connect with service providers.
Information we collect and how we use it
We receive, store, and process certain types of personal information about you from your use of the Service, automatic data collection, and from certain third parties.
SyVision has not collected and does not plan to collect characteristics of protected classifications under applicable laws, biometric information, education information, and sensitive personal information other than account logins and encrypted passwords. Although neither required nor recommended, it is your choice to provide any of the foregoing information in connection with the Service and to make that information public.
Sources of personal information
We receive your personal information from any one or more of the following sources:
Directly from you. When you visit the Site, log-in as a registered user, or provide your information in a form on the Site, we will collect and store that information.
Indirectly from you. When you navigate and interact with the Site, some information is automatically collected by cookies and similar technologies. Not all information collected may be personal information, and some cookies are necessary to use different functionalities of the Site. The personal information collected may include information about your computer and internet connection, like IP address, operating system, and browser type. For more information about the cookies we use, see our Cookie Policy.
From Social Media Networks. When you use a social network login to access the Site, you will share certain personal information from your social media account with us. For example, if you connect to the Site through your LinkedIn account, we will receive and store your LinkedIn profile information and LinkedIn connections.
From Other Sources. We also may periodically obtain both personal and non-personal information about you from affiliated entities, business partners, and other independent third-party sources and add it to other information about you. For example, if you visit the Site by "clicking-through" from a site operated by one of our business partners and you have registered with that partner, then information about you that you have provided to that partner may be shared with us.
Do-Not-Track
SyVision does not currently respond to Do-Not-Track signals, although we do respond to the Global Privacy Control (GPC). You may adjust your preferences for certain tracking, for example, by disabling cookies or using 'private' or 'incognito' browsing modes. Learn more in our Cookie Policy.
Review and other content published on the site
If you leave a review on the Site, or participate on a discussion board, your review(s) or comments will be publicly available on and off of the Site. Other users may be able to identify you, or associate you with your account, if you include personal information in the content you post publicly. You can reduce the risk of being personally identified by using the Service anonymously. Please also note that the messages you send or receive using the Service are only private to the extent that both you and the recipient(s) of your messages keep them private. For example, if you send a message to another user, that user may choose to publicly post it. We may access, review, and disclose such messages in connection with investigations related to use of the Service, as well as our efforts to improve the Service.
Submitting reviews and comments is entirely voluntary. By submitting reviews and comments, you grant SyVision an authorization to publicly share them and sub-license the content according to our Terms of Use. This means that we can authorize the providers of products and services to share this content through their websites, social media sites, or other marketing materials, such as slide decks or case studies, and/or the operators of other publicly-available websites, social media sites, platforms, or mobile apps to republish this content.
If you posted an attributed review under your name, you can change your mind later, and we will anonymize or delete it. However, please understand that we cannot guarantee others did not store the personal information prior to the change, by printing or downloading the original post.
How we share your information
SyVision may share your information with providers of products and services listed on the Site, our business partners, our service providers, social media networks, our affiliates, and any other third parties whom you authorize us to share your information with.
Sharing with providers of products and services listed on the Site. When you expressly request to be contacted, we will share your personal information with the provider of product or service with whom you have asked to be connected, in order to fulfill your request. In fulfilling your request, we will provide the following personal information, to the extent you provide it:
First and last name;
Email address;
Phone number;
Employer information;
General location information, at the state or country level.
Sharing your content. When you leave a review on the site, unattributed or not, that review and any personal information you have associated with that review, may be shared. This information may be displayed publicly on other social media sites, third-party software marketplaces, the providers of products and services listed on the Site, and the operators of other publicly-available websites, platforms, or mobile apps that we have authorized to share this content through their websites, social media sites, platforms, mobile apps, or other marketing materials, such as slide decks or case studies. In sharing your content, we will share your personal information, to the extent you provide it, including:
First name;
last initial;
Job title;
Employer.
Sharing with our service providers. SyVision uses third party service providers to support or provide services for us in connection with the Site, such as hosting, security and fraud prevention, technical and user support, tracking and reporting usage of the Site, marketing, and other functions. We share your personal information with them as necessary to perform tasks on our behalf.
Sharing with social networks. If you sign in to your SyVision account using a social network like LinkedIn or Facebook, we may share information about your activity or any content you post on the Site with the relevant social network.
Sharing with our affiliates. We share your personal information with our affiliates and require them to abide by this Privacy Policy. If another company was to acquire SyVision, or all or substantially all of our assets, that company would then possess any personal information SyVision has about you, and will collect, use, and disclose that information solely as described in this Privacy Policy.
SyVision may receive monetary or other valuable consideration for sharing your personal information when you submit a request to be contacted by a provider on the Site, or when you leave a review on the Site that we share with our clients. We do not share personal information with any other third parties. The personal information that is shared includes your first and last name, and email. Any other information you submit with your request or review will also be shared. SyVision also, in limited circumstances, shares personal information with cross-context advertising partners.
Where SyVision sells or shares your personal information, we do so to promote our products and services across platforms; to allow our clients to display your reviews on their sites; and to provide clients with meaningful insight into their competitive landscape.
SyVision has not sold any other personal information for any other purpose in the last 12 months. SyVision does not sell sensitive personal information, and the sensitive personal information that we collect is limited to your account login information and password.
Your data privacy rights
Depending on where you are located and/or live, you may exercise certain data privacy rights, and SyVision will facilitate the exercise of those rights.
Security
We have implemented appropriate administrative, technical, and physical security procedures to help protect your personal information. For example, only authorized employees are permitted to access personal information that you do not publish on the Site, and they only may do so for permitted business functions. Our security and privacy policies are periodically reviewed and enhanced as necessary, and only authorized personnel have access to personal information that you have not published on the Site. In addition, we use encryption when transmitting your personal information between your system and ours, and we, together with our partners, employ firewalls and intrusion detection systems to help prevent unauthorized persons from gaining access to your non-public information. Please bear in mind that submission of information over the Internet is never entirely secure. We cannot guarantee the security of information you submit via the Site while it is in transit over the Internet, and any such submission is at your own risk.
Contact us
If you have questions about this Privacy Policy or want to communicate with our Data Protection Officer, please contact us at info@syvision.net
Or
SyVision
Attn: Privacy Team
46 rue de Paris
78600 Maisons-Laffitte
France
Please provide your identification and contact details, including your email address used to register with the Site, and a complete explanation of your concern.